Maximum Seamless Width of 16 ft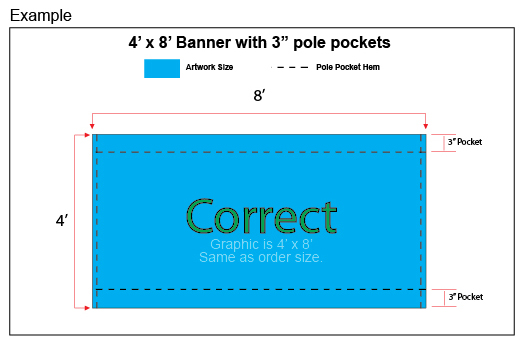 Alternatively, we also offer ad banners in 330gsm mesh tarpaulin. This PVC perforated fabric is somewhat transparent and permeable to light and air due to its production. This makes ad banners made from mesh tarpaulin perfect for covering entire building fronts without heavily reducing the flow of light into the building. We recommend using this material in areas with high wind, as the air permeability protects the material and thus ensures longer durability.

Mesh banners are printed on a polyester material that allows the air to blow through, making them ideal for outdoor use. Another advantage of mesh banners is that they don't block the light; so they can be installed on windows, over balconies or on scaffolding. Mesh banners are non-adhesive, but instead grommets are usually used for mounting. Our high quality, long-lasting mesh banners come in various sizes.
Possible Applications:
Building Signs
Advertising
Finishing Options: